"I had fainted, unless I had believed to see
the goodness of the Lord in the land of the living."
(Ps. 27:13 KJV)
Here we go a-pondering! I love to do this. If you're a fairly new reader, you'll soon find out that I love to take apart a verse of scripture…by its definitions. New and deeper meanings are sometimes discovered. Let's see what we can dig out of this one.

*The above verse in other versions
NKJV: "I would have lost heart, unless I had believed that I would see the goodness of the Lord in the land of the living."
New Living Version: "I would have been without hope if I had not believed that I would see the loving-kindness of the Lord in the land of the living."
The thing is, "I had fainted," "I would have lost heart," or "I would have been without hope" are not in the original. The translators added those words.
In the original Hebrew of the Masoretic Text, it literally says, "Unless I had believed to see the goodness of Jehovah in the land of the living." It breaks off abruptly, as if he had said, "Oh, had I not believed to see the goodness of the Lord in the land of the living!" We are left to imagine what would have happened had he not believed.
Because of the efforts of his numerous and formidable enemies, David knew his only support and deliverance was God. He believed he would see His goodness. And he did.

*Definitions
The Hebrew word for unless means if not, except, had not, or were it not that.
Believed means to build up or support, to be firm or faithful, to trust, to be true, to uphold, to nourish, to be established, confirm, enduring, etc.
The word for goodness means beauty, gladness, welfare, prosperity, joy, fairness, etc.

*Rewording
Lynn's Version might say, "I could not ask this were it not that I believed, trusted, was true, and endured to see God's beauty, welfare, prosperity, and joy!"
Doesn't that remind you of Hebrews 11:1? "Now faith is the substance of things hoped for, the evidence of things not being seen." (The Received Greek Text) I dug into this one here.

*Application/encouragement
Because David sought the Lord and believed in His goodness, he said in an earlier verse, "For in the time of trouble He shall hide me in His pavilion; in the secret place of His tabernacle He shall hide me; He shall set me high upon a rock." (Ps. 27:5 NKJV)
David went on to say in verse 14, "Wait on the Lord; be of good courage, and He shall strengthen your heart; wait, I say, on the Lord!" (NKJV)
David's main message of the whole psalm is wait, hope, and trust in the Lord. So, when you are in the midst of any trouble, always believe and have courage as you wait for the Lord to act on your behalf.
Be encouraged that, in your waiting, the Lord will strengthen you and will hide you in His secret place.
If I had not believed in God's goodness and His working, deliverance, and love and waited for Him in my life and circumstances, I wonder what would have happened to me? Oh, I shudder even to think about it!

So, what would have happened to you if you had not believed to see the goodness of God in some trial or circumstance?
Hooking up with…
Mondays…

Tuesdays…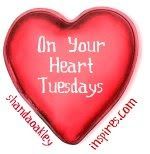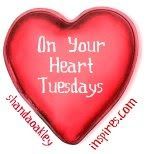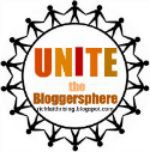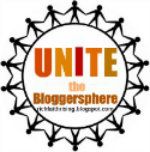 Wednesdays…