Instantaneous: an infinitesimal or very short space of time, a moment.
Or fast. Quick. Accelerated. Snappy. Pronto. Lickety split. Rapid. Swift. Hurried.
Infers easy. Cinch. Effortless. No bother. Smooth. Uncomplicated. Painless. Simple.

We are a nation addicted to instantaneous and easy. We cannot wait, so we have things to ease our schedules, like…
*self-serve
*microwave
*drive-thru service
*instant internet search
*cell phones and texting
In a hurry to do other things, we use…
*instant soup
*express lanes
*frozen dinners
*instant oatmeal
*online shopping
*instant coffee and tea
*powdered orange juice
*and instant camera images
We don't want to wait anymore. We want instant results to everything. And, unfortunately, because kids and adults cannot wait to pull over on the side of the road or until they reach their destination to text or call someone back, we have unfinished cell phone texts and lives that have ceased in an instant.
Oh, yeah, and there's that prayer for patience, Lord, give me patience and give it to me now!

Impatience rules our soul. We have instantized so many things and stuffed our schedules with so much that we have shortened our time with the Lord, if there is any time left for Him. And then, we expect instantaneous answers to our prayers. Because we leave so little time to be refreshed in His presence, our spirit weakens and shrivels.
Do we really want fast, snappy, lickety split time with God? David wrote, "Be still in the presence of the Lord, and wait patiently for Him to act." (Ps. 37:7 NLT)

Stillness of soul eludes us in this world of speed and noise. Overstimulation of our physical senses is the bane of this world, blocking our awareness of our spiritual sense.
When we sit still in the Lord's presence, then He "quiets the raging oceans and all the world's clamor." (Ps. 65:7 TLB) He will lead us to those still waters, those quiet waters of rest, as David said, "He lets me rest in green meadows; He leads me beside peaceful streams. He renews my strength. He guides me along right paths, bringing honor to His name." (Ps. 23:2-3 NLT)

May you know the revival of your heart, soul, and spirit as you make time to sit and wait, undisturbed and silenced, in God's presence.
"Come to Me, all you who labor and are heavy laden,
and I will give you rest."
(Matt. 11:28 NKJV)
Tuesdays…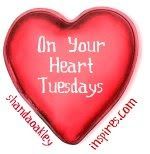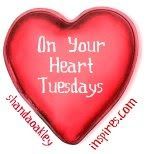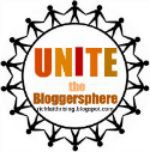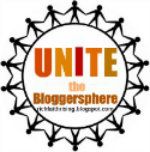 Wednesdays…