Did the title get you? Please don't be offended! There's more to this than meets the eye.
When the angel Gabriel was sent to Zacharias to tell him that his wife Elizabeth would have a child even though they both were well advanced in years, he said, as the King James puts it, "And, behold, thou shalt be dumb, and not able to speak." (Luke 1:20)
Dumb means muteness, to be calm (as quiet water), to be silent, or to hold one's peace. It is mainly translated as hold his or their peace. It comes from a word meaning involuntary stillness or inability to speak.
The same word is used in Mark 4:39, "Then He arose and rebuked the wind, and said to the sea, 'Peace, be still!'" (NKJV) Be still means to be muzzled, hold your peace, and to put to silence. If we worded as Luke used it, it would say, "Be silent! Be muzzled!"

It is also used when Jesus entered Jerusalem on a donkey and a multitude of His disciples shouted praises. A group of Pharisees called out to Jesus to rebuke the disciples. Jesus responded, "I tell you that if these should keep silent, the stones would immediately cry out." (Luke 19:40 NKJV)
Why was Zacharias silenced? As Gabriel said, "Because you did not believe my words." (Luke 1:20 NKJV) Words sent from the Throne Room were dismissed.
In the Old Testament, God said to Hosea, "My people are destroyed for lack of knowledge." (Hosea 4:6a NKJV)
Lack means failure, nothing or destruction, wearing out, and is an adverb of negation such as without.
Guess what destroyed means? To be dumb or silent, silenced as in to perish, cut off, or cease.
But why do God's people cease or are cut off? God said, "Because you have rejected knowledge." (Hos. 4:6b NKJV) Refused, spurned, despised.
Aha! So, are we dumb, silenced, or cut off without knowledge? You bet! Do we reject or refuse discernment, understanding, and wisdom from God? Yeah, we do. Sometimes, we think we can handle things on our own without asking for God's help, or we do not trust God's Word or His timing.
We don't believe the words from the Throne Room. How dumb is that?
Okay. So, are we dumb if we withhold our praise of the Lord? You'd better believe it! If we don't praise the Lord, as Jesus said, the rocks will cry out!
What, then, holds back our praise? We lack knowledge of Him; we don't spend time with Him or reading His Word to know Him better. How can we praise what we don't know?
When we know the Lord, have an intimate relationship with Him, we realize what He has done, is doing, and will do for us. Therefore, our praises multiply. And the Lord is magnified!
God inhabits those praises of ours (Ps. 22:3). He sits down on, dwells in, and makes His home in the praises of Israel, His people. We are also His people. And He does the same when we praise Him.
If we do not praise Him or serve Him joyfully, does God have to say to us as He did to Israel, "Because you did not serve the Lord your God with joy and gladness of heart, for the abundance of everything, therefore you shall serve your enemies." (Deut. 28:47-48a NKJV)
Yikes! That's not something I want! I shall choose to praise the Lord.
David said, "I will call on Jehovah, who is to be praised; so shall I be saved from my enemies." (Ps. 18:3 Masoretic Text)
Remember Jehoshaphat? Three enemies surrounded him, but they all destroyed each other. Why? Because Jehoshaphat told the people to sing and praise the Lord and placed the singers and praisers on the frontline before the army as they watched the destruction.
Do we unwittingly serve the enemy because we lack knowledge and praise?

So, really…are we dumb?
Hooking up with…
Mondays…

Tuesdays…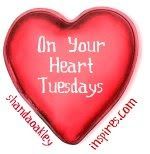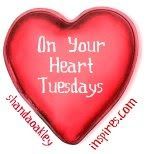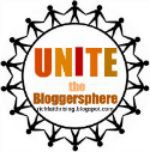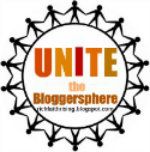 Wednesdays…